One of the first areas of my wardrobe I started investing my money in is my jean collection. I realized that with something I wear so much I needed quality over quantity. And being 5'10' it can be difficult to find jeans that fit just right. I'm tall, lean, little to no butt or calf muscle, and often times jeans are too short or too big for my body. After much trial and error, I've found that there are only a few brands / stores that carry jeans that suit my body. Now that we are heading into colder months, it's imperative that you invest in some quality clothing – so lets start with your legs!
Jeans come in all shapes and styles, but the one's I'm sharing today are my personal favorites. Don't worry, I would never steer you wrong! I've sorted my picks according to fit and style for easy reference — though some items may occupy multiple categories
MOM JEAN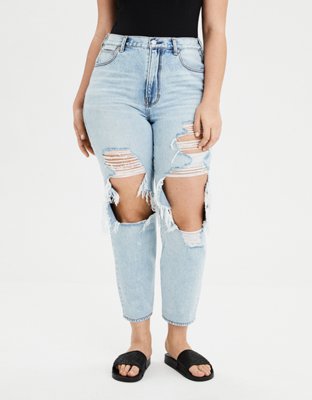 The first Mom Jean up on my list is this blown out blue destroyed denim jeans. If you've been following my posts recently, this is all I've been wearing on repeat, almost every day. I love these jeans. The light wash pairs with virtually every color and style, which makes it easy to dress up and dress down for everyday outfits. The jean sits at the natural waist, slim through top of body & relaxed through the leg. I wear a 4 regular in these (I typically chose long but I wanted more of an ankle length for this jean ). These AE Jeans are currently on sale under $50.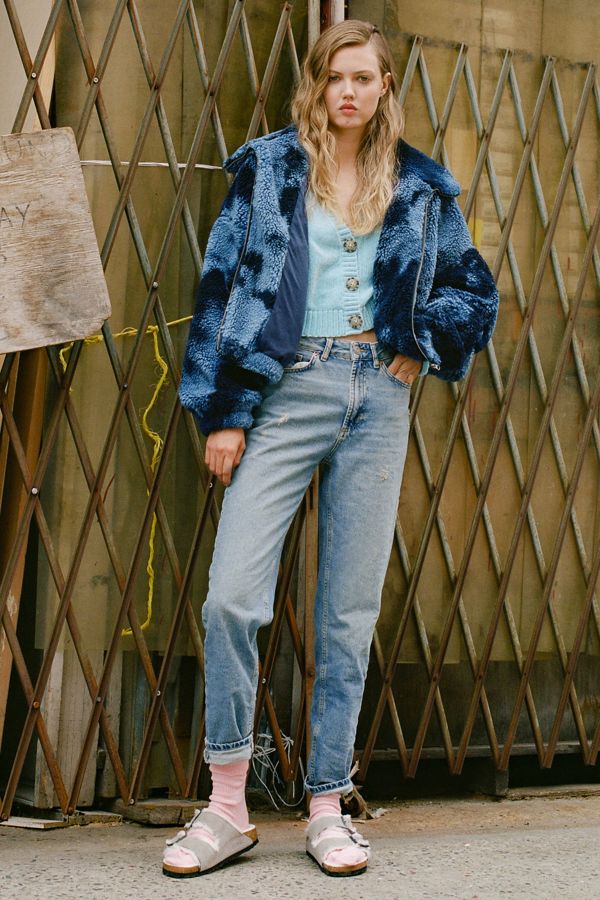 BDG High-Waisted Mom Jean- This vintage-inspired high-rise BDG Mom jeanis crafted from light blue rigid denim that softens over time! I love the cut high at the waist, relaxed through the hip and tapered through the leg so you can wear them long or rolled. I love wearing these jeans with casual everyday outfits, perfectly paird with fall sweaters, cardigans, and flannels. You can only get these jeans at UO and they are worth every penny.
These Mom Jeans from Target are great dupes of my first pair at a more affordable rate. Ringing in at only $22 these jeans are perfect for your Fall & Winter wardrobe. They're mostly cotton with a touch of spandex which offers a little more breathability and stretch. I wear size 4.
FLARE / BELLS
Currently breaking out my Best Advice Bells from Vestique. These baby blue jeans are the holy grail of bell bottoms! Other brands that offer bells like ShowMeYourMuMu are insanely priced, but Vestique offers their own brand of bells for half the cost! I bought mine last Fall and they were so popular they brought them back. What I love most about these jeans are that there are no pockets, they are extremely forgiving with plenty of stretch and an elastic waistband. No more zippers!!! WARNING – these do sell quick. I ordered a Medium. Grab yours here and use my code: AMANDAJ for 10% OFF your order!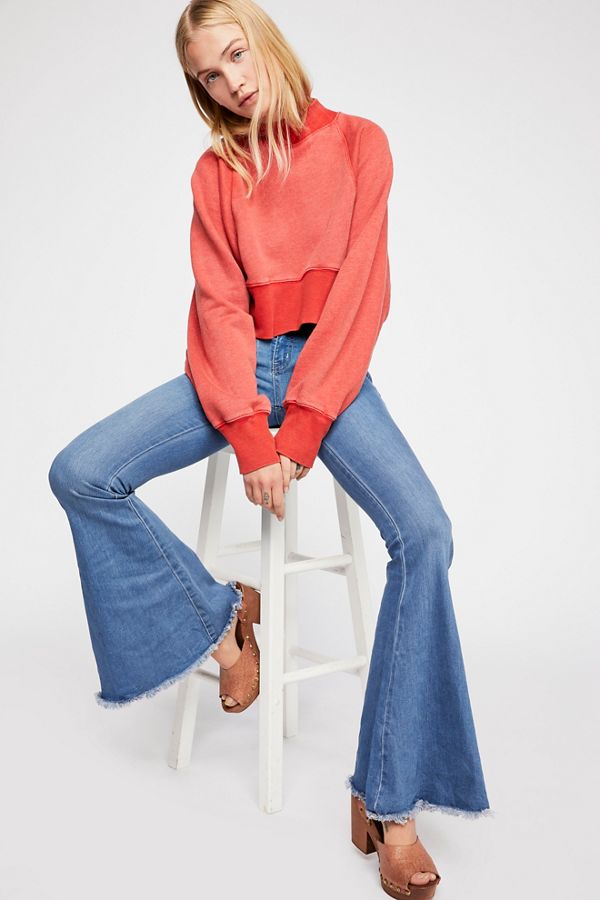 Free People is another one of my favorite brands. And while they can be pricey, I'm always stunned by the affordable price of jeans. This exaggerated Super Flare Denim Jean feature a frayed hem and five pocket design and are under $80! You can choose from 6 different colors including Dawn, Black, and Summer Blue. I recommend sizing one size up as they tend to run a little small. I typically wear a 27 but ordered a 28. If you are under 5'7″ you may need to get these hemmed.
I pulled these from one of my favorite online boutiques – VICI – which you may seen me post extensivly about. This Danity High Rise Bell Bottom Denim features a high rise, medium wash, and flared leg. They have a subtle stretch, four pockets and a cute as ever adjustable waist tie complement. A chic twist to vintage inspired denim! Great jeans to snag for your Fall and Winter Wardrobe to dress up for those holiday events, family gatherings, and date night out.
SKINNY DENIM
VICI also has a great selection of skinny jeans that I swear by. The Ballot Mid Rise Frayed Ankle Skinny has my vote. I love a light wash, mid rise, and skinny fit. This jean has lightly distressed pockets and frayed ankles which will add all the edge to your outfits.
You really can't go wrong with a good, quality, classic pair of skinny jeans. When it comes to skinny jeans, which are much tighter and form fitting, I like to go with a mid-rise jean instead of high rise so I don't feel too sucked in. Express has been one of the more reliable stores for me to buy good quality jeans I can wear year after year. I own several pair of their skinny jeans and they are SUPERB for tall ladies! With no holes or distressed denim, this classic pair is perfect for cooler days, an everyday fit, and a perfectly acceptable for work. Right now they are running a BOGO 1/2 off special! Grab this pair while you can!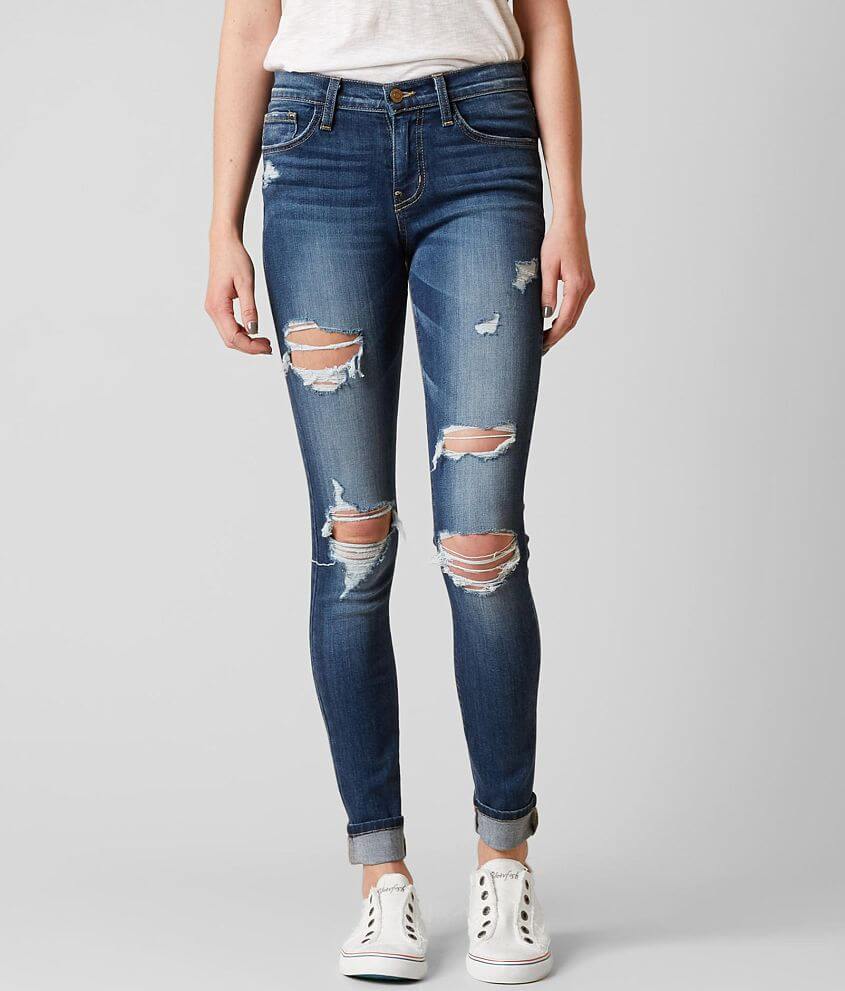 I wanted to share this brand, Flying Monkey, with you. I first discovered them while shopping at Buckle, which carries many of their styles. I love the way these jeans stretch – easily one of my most comfortable pairs of jeans that I own. If you're going for comfort, buy these. On sale right now under $55!!